Spain is undoubtedly one of the top destinations for music lovers, especially with its culturally rich heritage. The country often hosts different music concerts and festivals, attracting fans and artists from all over the world. When planning to go to a music concert in Spain, there are things that you need to know. We have highlighted some essential tips if going to a show in Spain.
Know the Music Genre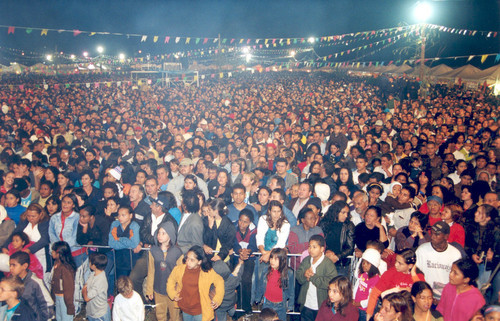 Music concerts and festivals differ in terms of the music genres to be played. People will like a song depending on what they want to hear, which comes down to the music genre. If intending on going to a music festival, royalty-free music offers an opportunity where you can find some of the most played songs and leading artists.
Carry Water and Non-Perishable Food
Carrying fresh food might be impossible, especially when attending festivals running for two to three days. Ensure that you pack non-perishable foods such as dried fruit, nuts, and granola bars, among others. Also, carry a reusable water bottle that can easily be refilled at the festival ground or water fountain, helping you save on the money you would have used buying at the stands.
Create a Plan
It's essential to have a plan to decide which artists and shows you don't want to miss during the festival. Check the concert schedule in advance and prioritize beforehand on the events of interest to you and your friends. In case you are not sure of the schedule or event plan, contact the organizers for the finer details related to the concert.
Carry Cash
When going to a concert, it's advised that you carry cash instead of relying on plastic money. Most festivals are organized in an open area where traders are expected to set up makeshift stands, some of which only accept cash payments.
Prepare to Stand
Concerts and festivals are associated with long lines, especially at the entrance, as well as long-standing hours. Ensure that you wear comfortable shoes that allow your toes to stretch and your feet to breathe. Also, bringing a lightweight umbrella with you is a smart idea, irrespective of the weather forecast predictions.