For many years Spain has been one of the most popular vacation destinations in Europe. Both Europeans and visitors from other parts of the world love coming to Spain.
One of the reasons for it is that Spain is a great choice for almost everyone, for families with kids, single travelers, and seniors. You will find something interesting in Spain if you love art, love pop culture, are a backpacker or enjoy wine and great food.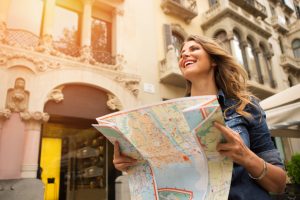 Spain has architecture created during the times of the Romans, some of the best museums in the world, welcoming people, cultural events, and festivals and great weather all year round. There are all kinds of sports available, from cycling and skiing to boating.
While many cities and areas of Spain are very modern, some parts of the country hold to their ancient roots and traditions.
Spain is not a country where everyone speaks good English, but compared to many other countries in Europe it can still be very affordable.
At the same time, Spain is one of Europe's largest countries, so it is not likely that you will be able to visit all the places of interest during a single trip.